The beauty of Winter Weddings at SRB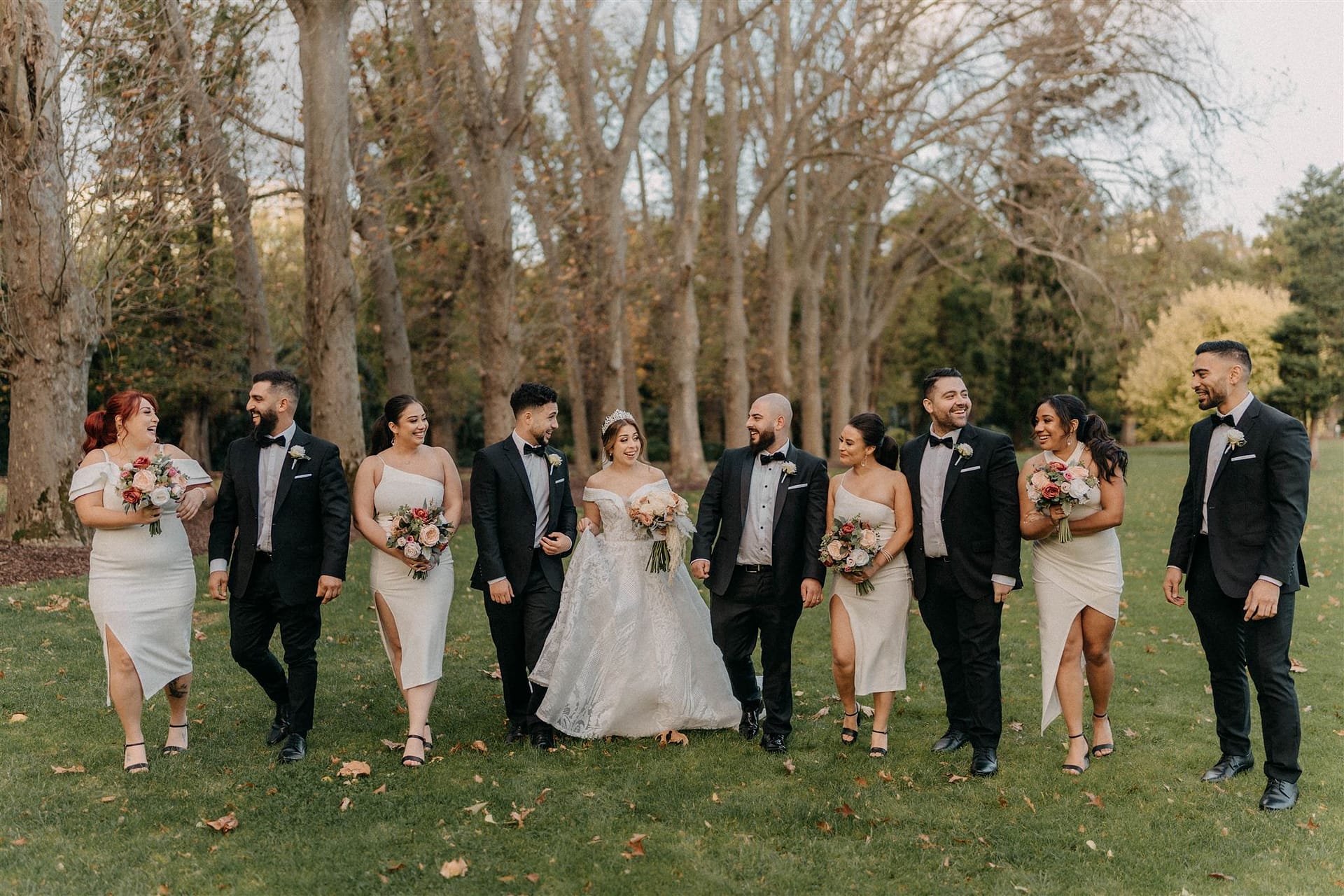 The typical Australian wedding season starts towards the end of September and goes through until March… We understand why some couples might prefer to make the most of the gorgeous Spring and Summer warm weather, endless blue skies and less chance of rain. But here at San Remo Ballroom, we are massive fans of winter weddings, and really think they can be just as (if not more) stunning and romantic as Summer weddings.
A winter wedding – held in the cooler months of the year – is a perfect alternative for those who don't want to sweat it out on their wedding day, are budget conscious or simply prefer winter. If you have never considered a winter wedding before, allow us to highlight some of the benefits:
Romantic, Warm and Magical
Anyone who thinks a winter wedding is cold and soulless has never experienced an event at San Remo Ballroom. Step into our newly renovated foyer and discover warmth and comfort from every direction – from the style and decor and especially from our staff and service. Warm yourself up with a few drinks from our gorgeous curved marble bar, and relax into an evening of festivities.
The decor in our ballroom is a unique fusion of art deco classic style and contemporary luxury that naturally creates a warm, and glamorous ambience. Rich, opulent and romantic, our ballroom is a fabulous canvas to create your winter wonderland. Who needs sunlight when you have a grand chandelier suspended over the centre of our dancefloor, throwing golden shimmering light to every corner of the room.
Add some stunning florals and candlelight, and your perfect winter wedding scene is set!
Booking Availability and Promotions
Winter is considered the off-peak season for wedding bookings, which means you have the opportunity to grab a bargain! Budget-conscious couples benefit greatly from a winter wedding at San Remo Ballroom.
We are currently offering our 'Winter Wedding Package' which is a 5.5 hour wedding that includes:
Classic beverage package
Selection of canapés on arrival
Artisan bread
Entrée (served alternating)
Main Course (served alternating)
Two shared side dishes
Dessert (served alternating) OR Roving dessert
Your wedding cake cut and served on platters
Coffee & selection of teas
Complimentary
– Cocktails on arrival
– Premium spirits on arrival
– Antipasto grazing table or formage table
– $500 styling voucher from our industry friends at Pro Light & Sound
* Subject to availability. Minimum spends & conditions apply
Your wedding must be held in June, July or August 2023, and the costs are:
Sunday – Friday $155 per person
Saturday $165 per person
That is astonishing value! The above offer is for weddings with a minimum of 150 guests (Sun-Fri) minimum 200 guests (Saturday), and you can check with your SRB event executive for any other Terms and Conditions that might apply.
An added bonus is that wedding suppliers usually offer winter discounts and promotional offers also, stretching your dollar even further!
Better Photography!
June 21st – right in the middle of winter – is the shortest day of the year. This winter solstice means the sun is at its lowest point in the sky, typically sitting at a 42-45 degree angle, which in simple terms means the sun's light has to cut through more of the earth's atmosphere before it reaches us. When the light eventually hits us, it's softer and much more flattering. Overcast skies and the sun hidden behind clouds also make for great photography. Not just for the softer sun, but a skilled photographer can take advantage of the diffused light and cloud formations to add depth, mood and texture to your photos.
BONUS: There is no direct overhead light, so shadows on your face aren't as prominent – meaning you look better in all your pics!
San Remo Ballroom is perfect for winter weddings – not just because our decadent and luxurious interior is rich and warm and evokes a feeling of secluded cosiness – but because we are in a prime location close to several churches and ceremony locations, as well as iconic photography spots such as Carlton Gardens and The Royal Exhibition Building. Winter sunsets are longer than summer sunsets – so you have more opportunities to squeeze in a stunning sunset ceremony and also a photography session with multiple locations!
Hearty and Hot Catering
San Remo Ballroom offers exceptional menu choices and delivers deliciousness on every plate! The winter menu is packed full of hearty and flavourful options that ensure your guests are full and happy before they hit the dance floor to burn it off! 
On top of arrival canapes and freshly baked bread, included in the Winter Wedding Package is alternating entree, mains, side dishes and dessert… As always, you are in control of your menu and can select the two dishes for each course you wish to serve. 
Winter in Australia  = Summer in Europe! 
The beauty of hosting a winter wedding in Australia means as soon as the marriage certificate is signed, you can jet off overseas straight away to enjoy a blissful honeymoon during the European Summer!
Imagine all that extra gelato you can enjoy in Italy with all the money you saved by having a winter wedding!
Now we have given you some great reasons to consider a winter wedding, be sure to get in touch with one of our friendly SRB team to have a chat about our current Winter Weddings promotion, available dates and how we can make your winter wedding magical!