Rock (and roll) your way into 2018!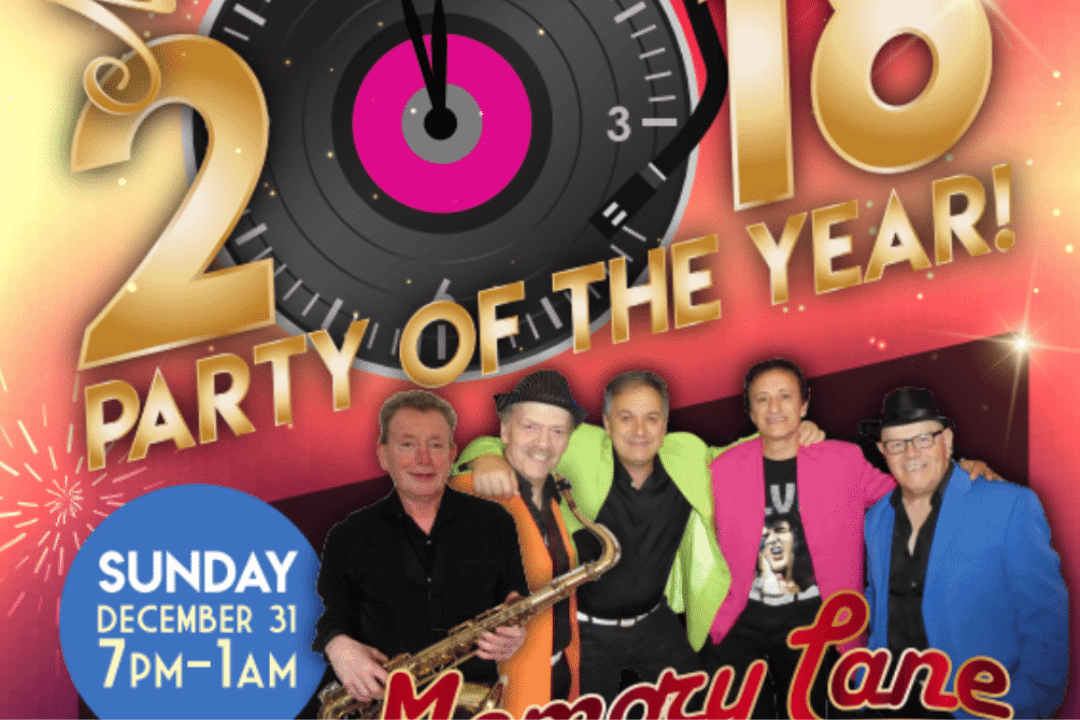 New Years Eve. A time to reminisce on the year that was… reflect on achievements; cast your mind over the highs and lows; remember all the good and the bad; set goals for the coming year and most importantly… celebrate!
There is nothing like a good New Year's party to shake off the old year and welcome in the new. A fresh, shiny clean slate appears like magic every January. But first, you must honour the past year with a party. And not just any party…but THE party of the year at San Remo Ballroom.
This year sees the amazing 'Memory Lane' band rock the stage with well loved hits from the 50's, 60's and 70's. This 5 piece band will rock your socks with cover tracks of Elvis, Roy Orbison, The Beatles, Chuck Berry and many more, guaranteed to get your booty shaking on the dancefloor all night!
But leave some time free to enjoy the pre dinner drinks and canapes, before you dig into the – not three, not four – but FIVE course dinner and more drinks throughout the night. What more could you ask for? Oh, a ridiculously low price, you say? …why, of course! You can celebrate in style with us, from 7pm – 1am, for only $120 per person.
So jump to it! Grab your tickets to the most epic NYE party in Melbourne – today, before you miss out. With San Remo Ballroom catering to your every whim, the only question now is, who will you kiss at midnight?!
For more information and to book tickets contact Pat on 0419 363 403 or 03 9842 9920.