Better, bolder, brighter and more beautiful than before – what can you expect from the new and improved SRB?
Something Old
Old?! We prefer to say EXPERIENCED… Our fabulous dedicated team that worked tirelessly behind the scenes to create the most magical events for you before our renovation, are the same trusted team welcoming you back. 
Something New
Our stunning new design and decor! Rebuilding from the ground up – from the new plush carpets underfoot, to the cascading chandeliers forming a halo of light above your heads – every element has been meticulously chosen to create a stunning ambience of understated glamour, romantic decadence and luxury. 
Whilst staying true to our classic Art Deco heritage, we added a modern twist to our brand new refurbished entrance foyer, bar and ballroom and we are so proud and excited for you to see it!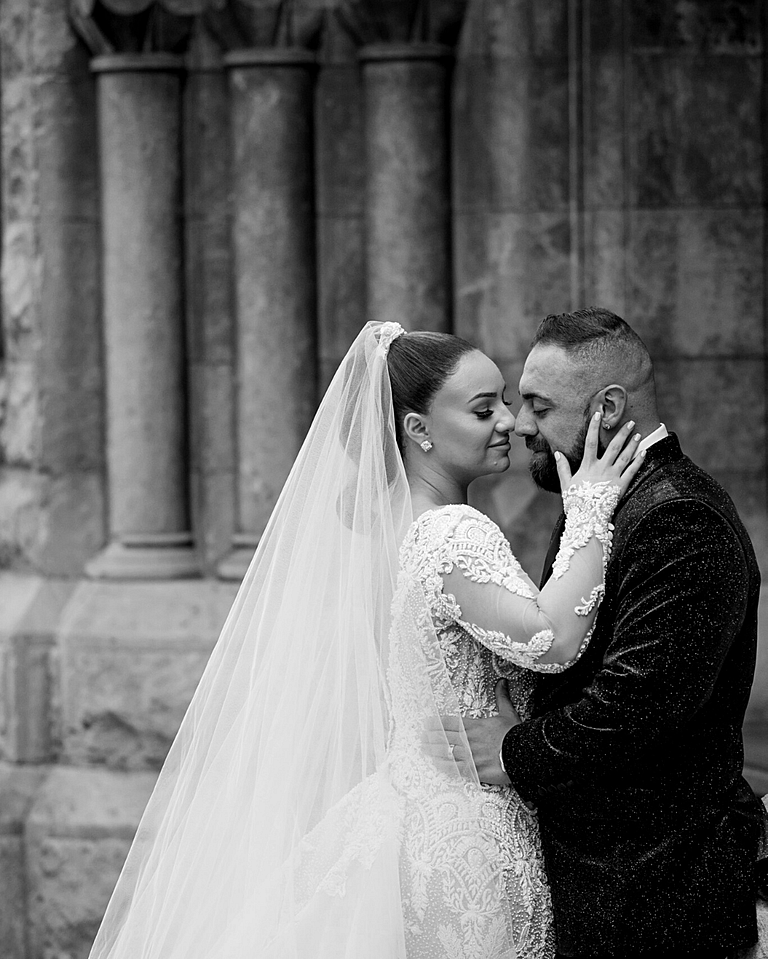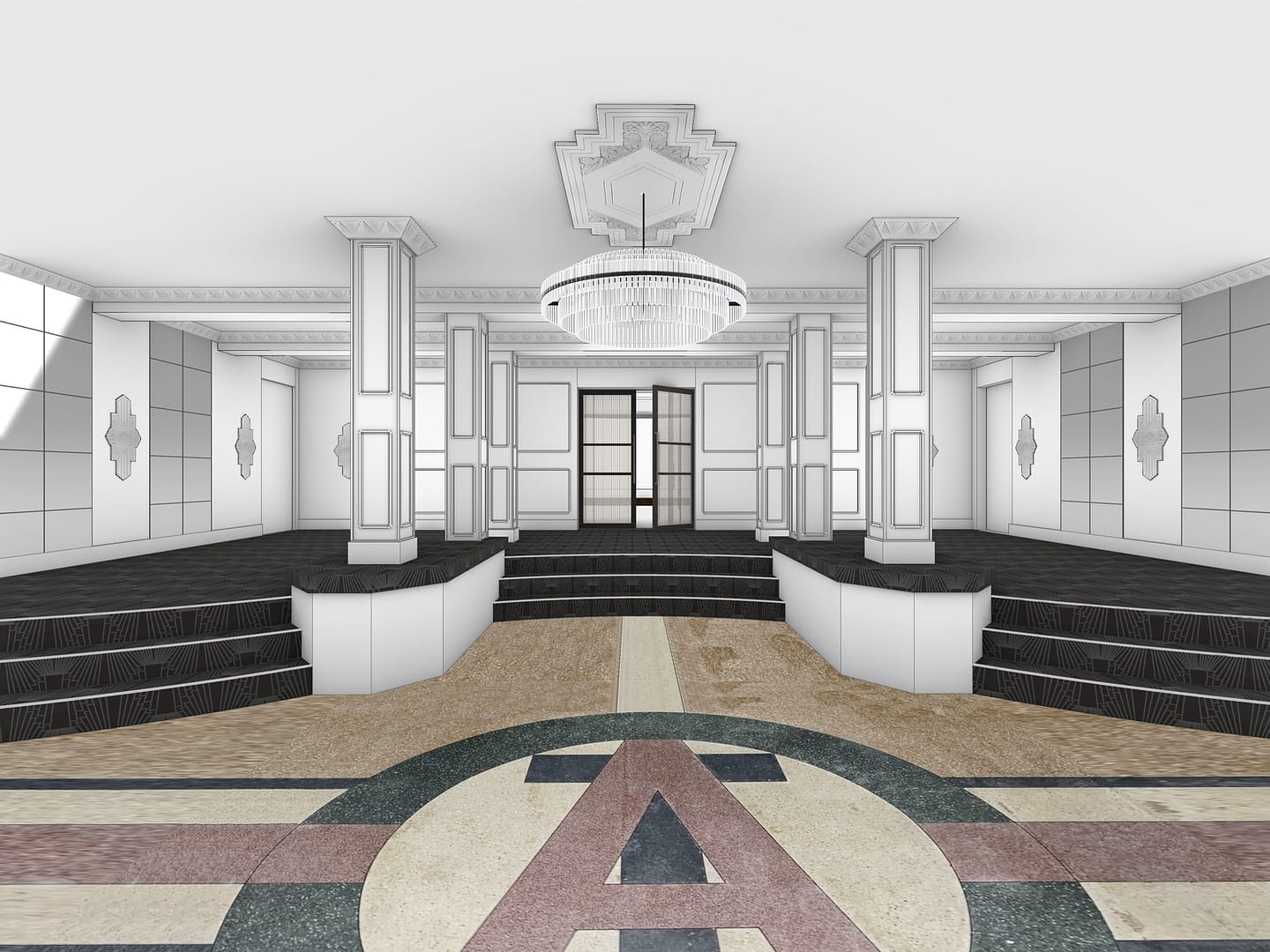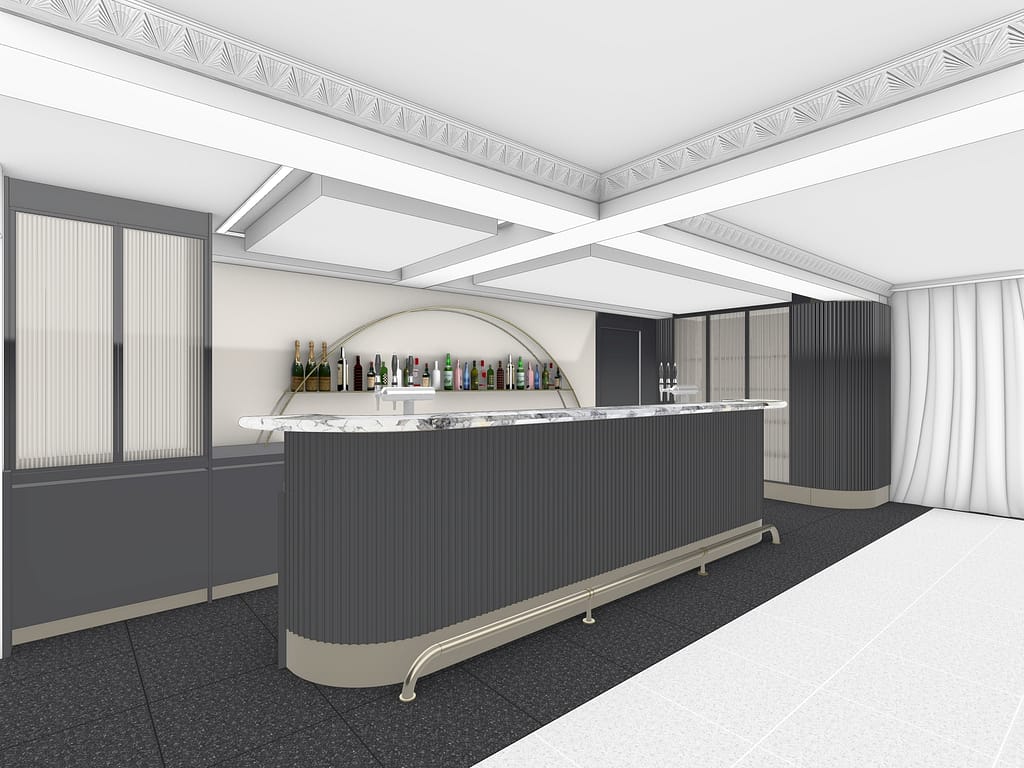 Something Borrowed
We are softies when it comes to memories and nostalgia… so it was perfect that we were able to borrow and repurpose the original section of terrazzo floor from the Adelphi Theatre to form part of our new entrance foyer. The Adelphi Theatre opened in 1922 and operated for many wonderful years before it was developed into the current San Remo Ballroom. 
Another little piece of borrowed history, is the black frame from the 1960's, which now is the foundation for our stunning new grand chandelier in the centre of the ballroom.
Something Blue
Our vision for the future! We'll admit, the past 15 months has been challenging. But together with our hardworking and passionate staff, loyal and understanding clients, and our supportive and loving local community, the big bright blue sky's the limit!
We can't wait to start making new memories with you again, watch this space for our new website – launching soon!
[wpforms id="1709" title="false"]